Description: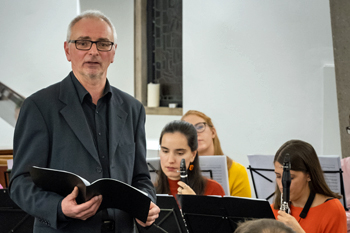 Until Covid-19 started to spread, our plan was that David Morris would conduct the Bloomsbury Band, in its 10th anniversary year, with a concert featuring highlights from its performances over the last ten years as well as new compositions that look to the future.

We had hoped that current members of the Band would be joined by former members coming back to perform as part of the celebration.

This concert is now likely to take place in December 2020.