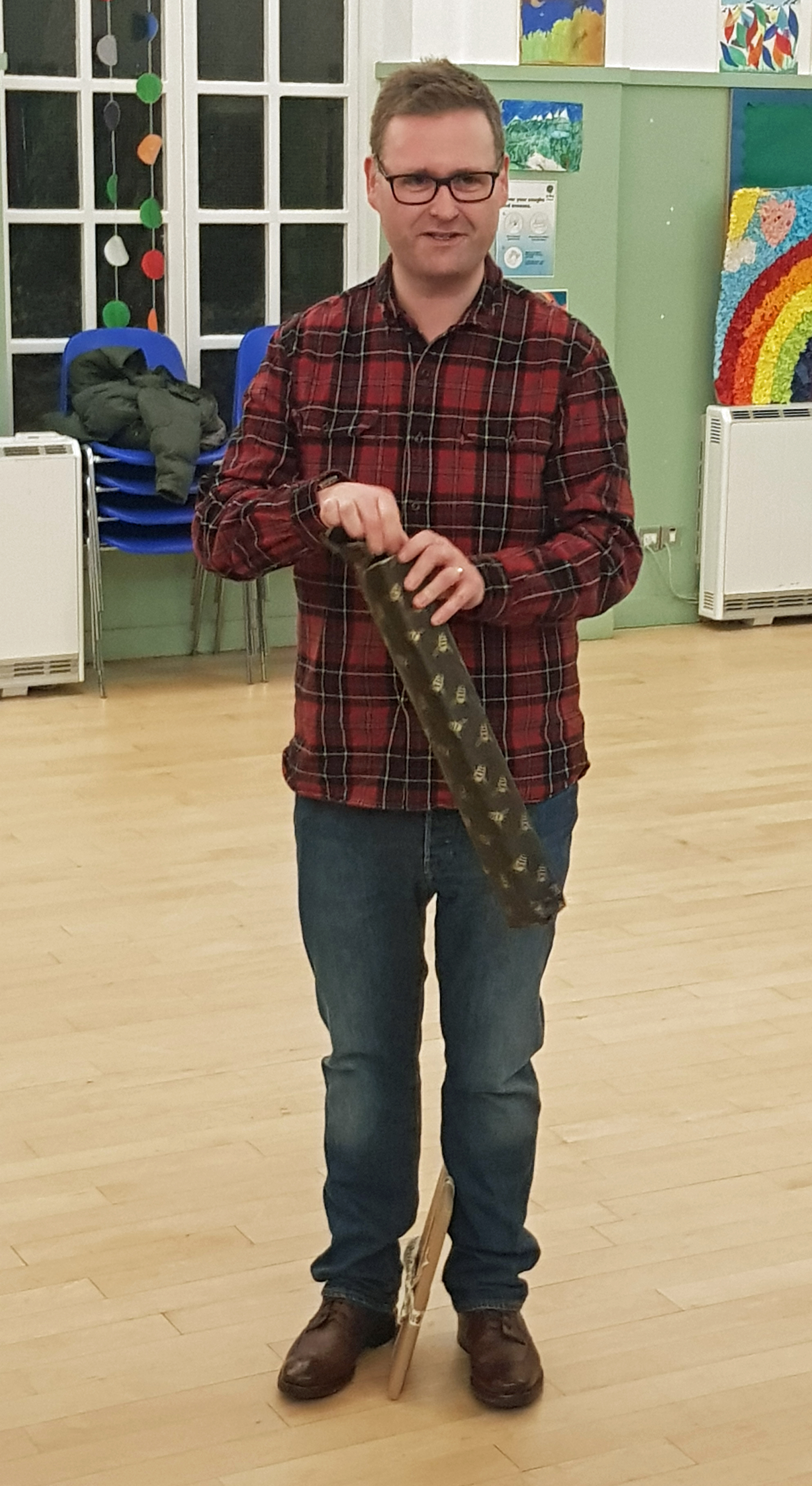 Shea is leaving BWE and we are going to miss him.
Members of BWE gathered in Coram Band Room - their former rehearsal venue - to share memories of the 16 years that Shea has been our director of music
Shea was presented with a new conducting baton and a book of memories. Images in the book came from the BWE on-line archive. The text was a series of quotes from members describing favourite moments from their time with the ensemble.
Shea was invited to cut the most amazing cake that had been commissioned by the ensemble for the occasion.